MINERAL WATER SPA IS TEMPORARILY CLOSED

Be A Friend Tell A Friend
We completed drilling our 3rd Historical Well in Dec 2020
so there is plenty water for all of you now and in the future!

​Costco and all other stores have our water in 1 liter bottles
It's sold for unbelievable low price
$9.99 for 12 bottles in 1 liter pack for ONLY $0.83 for 33.8 oz. bottle at Costco​

​Our water is naturally alkaline - Nothing is Added!
Other companies ionize and add chemicals to make it alkaline!
​
Carlsbad Alkaline Water Self Vending
Only $1/Gal - Unbelievable Low Price
Declared By California Senate As "The Most Healthful Water"
Alkalize Your Body And Mind With "Eden In A Glass" I Will Change Your Life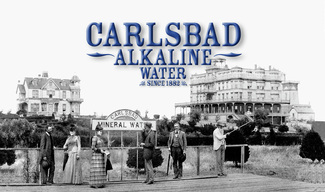 See Our Carlsbad Water on Ellen DeGeneres TV Show
To see the video from the show click on:
www.gloublog.net/?p=3195
THANK YOU VERY MUCH
Shailene Woodley and Ellen DeGeneres for being
so generous and sharing our Carlsbad Alkaline Water "The Most Healthful"
Living Water with millions of people on Ellen's famous TV show.
Carlsbad Alkaline "Most Healthful" Water is available in:
,
1 Liter bottles in Costco, Walmart, Target, Sprouts,


Bristol Farms and over 900 stores
Bristol Farms Gourmet Grocery Stores www.
bristolfarms
.com
Koko Beach restaurant in Carlsbad
is cooking with Carlsbad Alkaline Water
and serving it to their customers for free with their meal, so come and experience this
unique dining difference ONLY at Koko Beach restaurant.
Stop at Swami's Caffe next to our Water Place and enjoy variety of healthy food and


smoothies! We personally recommend it, but please re park your car from our parking!
http://swamiscafe.com
Fred, Tina & Judy Segal
Love our Carlsbad Alkaline Water and Mineral Spa

Come and try our "Most Healthful Water - Eden In A Glass"
It will Change YOUR LIVE

Our water was declared by California Senate "As The Most Healthful Water"
California Senators declared ONLY OUR UNIQUE WATER as the most healthful
only once in the state history and for a good reason. Try It And See The Difference!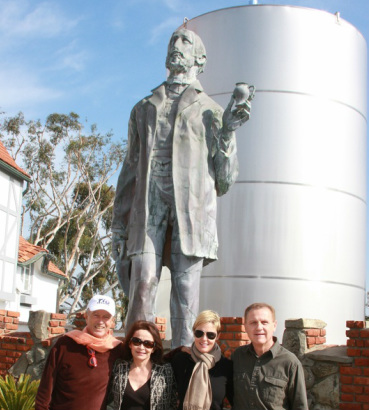 Photo taken by Judy Segal February 2012
On photo: Fred Segal, Veronica Grigoras, Tina
Segal and Ludvik Grigoras


San Diego Tribune article about Carlsbad Alkaline Water on March 21, 2012
www.utsandiego.com/news/2012/apr/21/check-it-out-carlsbad-alkaline-water/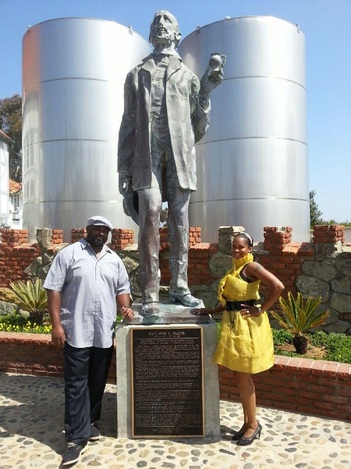 Ryan and Jennifer Pickett and their Family Love
Carlsbad Alkaline Water "The Most Healthful Water"
Ryan Is #79 with Green Bay Packers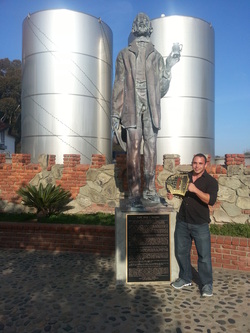 Jake Smith The World Arm Wrestling Champion,Jake is our general manager for the last twelve years and he drinks 1-1.5 gal a day of the best of the best Carlsbad Alkaline Water

,

"The Most Healthful Water

"

that keep his body in top
notch condition and to be
the
world
champion.
---
Daniel Vitalis is the ultimate master of the world springs and his staff from
Findaspring.com visiting Carlsbad Mineral Water Spa in 2011 and Ludvik
& Veronica Grigoras owners of Carlsbad Alkaline Water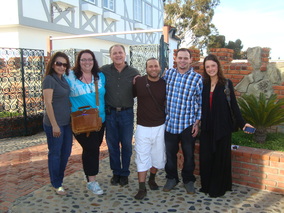 For more information on spring water look at:
Daniel's Viltalis website
www.findaspring.com
Daniel is the ultimate world springs seeker
!
---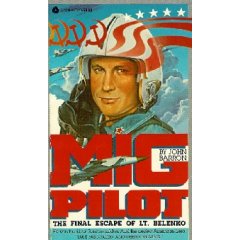 Victor Belenko the famous Russian Mig 25 Pilot




who defected with his top secret fighter plane from


communist former Soviet Union, loves Carlsbad Alkaline


Water and helped us with the business during start up.




Thank you very much Victor, our great and loyal friend!


Here is link to Victor's book.

www.goodreads.com/book/show/452372.MIG_Pilot


---
Our Alkaline Drinking Water Is Made By Nature Not By Man

Naturally Alkaline "Most Healthful Water " With Natural Minerals
Since 1882 Alkaline Artesian Mineral Water
Our Water is a California Historic Site & Monument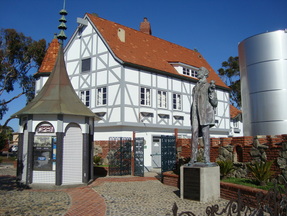 Carlsbad Alkaline Water™ - Drinking Water
Home And Business Delivery3 & 5 Gallon Bottles Delivered To Your Door
Carlsbad Alkaline Water™ Self-Serve VendingUnbelievable Affordable - Only $1.00/Gal






Healthiest Naturally Alkaline Water

Best Value

- So

You Can Afford It

Enjoy The Unique Carlsbad Alkaline Water

Unsurpassed Health Benefits
---

Carlsbad Alkaline Mineral Water - "Eden In A Glass"
Your Body Will Feel A Big Difference And More Energy
We Don't Add Anything To Our Pure Alkaline Artesian Carlsbad Mineral Water
Ask doctor or nutritionist about our Artesian Carlsbad Alkaline Mineral Water health benefits.
Rinse the chlorinated tap water from your face in the morning and evening with our
pure Carlsbad Alkaline Water and see what it can do to your skin.
Use spray bottle with fine mist so you don't waste any water!
In fact, because of our water's unique mineral, alkaline, therapeutic properties the
Physicians Formula
Company in City of Industry, California, uses Carlsbad Alkaline
Water™ in its high-quality Mineral Care™ facial products, which are available in stores
throughout Walmart and other stores in North America. Try it and see the positive
results on your face.
Pets & Children Love Our Healthy Carlsbad Alkaline Water™
And They Know The Real Difference
Carlsbad Mineral Water Spa

Voted Best - Carlsbad Day SpaMineral Water - Day Spa
Voted Best Carlsbad Massage For 3 YearsBy San Diego Reader's Magazine
Couples Massages/Mineral Baths-Facials -Slimming Wraps-Spa Packages
Gift Certificates www.carlsbadmineralspa.com
Pure - Soft - Hydrating - Alkaline Water With Natural Minerals

Nothing Is Added To Our Mineral Alkaline Water - Guarantee






San Diego, North County Times called our water
"Eden In A Glass"



Carlsbad Alkaline Water ™ Delivery In Southern CaliforniaSelf-Serve Carlsbad Alkaline Water Vending - Water Store



Our customers pick up our therapeutic
Carlsbad Alkaline Water ™
bottled
water
from
Alhambra, Aliso Viejo, Alpine, Anaheim, Anaheim Hills, Beverly Hills,
Bonsal, Borrego Springs, Brea, Buena Park, Burbank, Canyon Lake, Cardiff,
Chatsworth, Chino Hills, Chula Vista, Corona, Corona Del Mar, Coronado, Costa
Mesa, Cota de Caza, Covina, Cypress, Dana Point, Del Mar, Diamond Bar,
Downey, El Cajon, Encinitas, Escondido, Fallbrook, Fountain Valley, Fullerton,
Garden Grove, Glendale, Glendora, Hemet, Huntington Beach, Imperial Beach,
Irvine, Jamul, Julian, La Costa, La Jolla, La Mesa, La Mirada, Laguna Hills,
Laguna Nigual, Lake Elisinore, Lake Forest, Lakeside, Lemon Grove, Leucadia,
Long Beach, Los Angeles, Manhattan Beach, Mission Viejo, Monrovia, Moreno
Valley, Murrieta, National City, Newport Beach, Norco, Norwalk, Oceanside,
Orange, Palm Desert, Palm Springs, Pasadena, Placentia, Pomona, Poway,
Ramona, Rancho Bernardo, Rancho Santa Fe, Rancho Santa Margarita,
Riverside, San Clemente, San Diego, San Diego North County, San Juan
Capistrano, San Marcos, San Pedro, Santa Ana, Santa Barbara, Santa
Monica, Santee, Seal Beach, Solana Beach, Semi Valley Temecula,
Thousand Oaks, Torrence, Tustin, Valley View, Van Nuys, Vista,
Whittier, Yorba Linda
and from other cities
in Southern
California,
Las Vegas, Nevada, Arizona
and
Western United States.
We don't use any Kangen Machine or Water Ionizing



Machine or
add anything to our
Carlsbad Alkaline Water ™.




Our alkaline Drinking Water is
naturally
alkaline from


1700 feet deep aquifer reaching artesian
mineral well.
In 1993 Ludvik and Veronica Grigoras started restoring the Historical Carlsbad
Mineral Water artesian wells and "The Most Healthful Water" Carlsbad Alkaline Mineral
Water is now available to everybody again as
"Eden In A Glass"
.
Important information from: Richard Sauerheber, Ph.D.
Palomar College, San Marcos, CA September 30, 2011
Dear residents of North County, you have another natural source of
fluoride-free mineral water in downtown Carlsbad near the Army Navy
Academy and the old Twin Inns, now called the Ocean House. I checked
the fluoride level in the Carlsbad Spring Water at 2802 Carlsbad Blvd,
Carlsbad today and found it is 0.0 ppm. It has many natural minerals of
calcium and magnesium, like the water in Karlsbad, Germany for which
Carlsbad was named in the 1880's. The water is 60 cents per gallon
and I took my 6 gallon jug and filled it at the outdoor vending machine
next to the statue of the Captain from Germany who founded Carlsbad.
The water is from an underground aquifer that drains naturally from the
Cleveland National Forest at 500-1700 feet below the surface.The
vending and spa are conveniently across from the Carlsbad Inn and
Episcopal Church.
The water is also naturally alkaline at pH 8.7.
You
cannot miss the statue and the large stainless steel tank that holds
the water. Their website is attached below:
http://www.carlsbadalkalinewater.com/self-serve-vending.html
It is important to emphasize that in 1991, officials from the State of CA
dedicated this location as a
State historic site for its "Most Healthful"


mineral water
. I do not know if these officials knew at the time that the
water is zero fluoride, where ironically now the State mandates that
all water supplies in large cities have acid industrial fluoride injections
to 1 ppm. It is also ironic that the city of Carlsbad has, from Metro-
politan Water in Los Angeles, some of the least palatable municipal
water in the County, with arsenic that exceeds Federal allowed levels
at various times throughout the year, with 85 ppm sodium, 0.05 ppm
aluminum and 1.0 ppm added fluoride and its share of lead, uranium
and organic halides all above CA Public Health Goal official desired
levels (see Carlsbad Municipal Water District water quality report,
2010). It is tremendously encouraging and we are all so grateful
to see that in the middle of town for those who pay attention is
perhaps the best water in the County, with zero fluoride and zero
sodium at Carlsbad Alkaline Water. Please make use of this delicious
water, and many thanks to Karen Bonosoro, Meadowlark Community
Church, for recommending I test this precious water.
Richard Sauerheber, Ph.D.
You can find more information about Carlsbad Mineral Spring Water and history
of Carlsbad in the book Seekers of the Springs, written by Marje Howard - Jones

or click on our History
button for more information. Spring water was famous in
Carlsbad
since 1882 when John Frazier discover his first well. Check San Diego
and
Carlsbad
historical society websites for more information on our famous water.
If you like to improve your health the
Natural Way,
contact health practitioner Shelly Byrd.
-
Shelly is a dear friend of my for many years and she helped many people including me
She strongly believes in natural diet and especially drinking our
Carlsbad Alkaline Water
.
http://shellybyrd.comCarlsbad Alkaline Water and Carlsbad Mineral Water Spa


2802 Carlsbad Blvd, Carlsbad CA 92008 760 434-1887
Self-Serve Vending Machines Open 24 hr 7 days/week
Carlsbad Mineral Water Spa is Open 7days/week 9AM-6PM By Appointment
For more information on health benefits from alkaline spring water look
at
visit Dr. Joseph Mercola www.mercola.com
www.FindaSpring.com Daniel's Vitalis website,
David Wolfe
www.davidwolfe.com
You can contact the owners Ludvik and Veronica Grigoras personaly
at:
760 434-1887 or by email
. We are looking forward hearing from you.